Innovative packaging solutions
PackZ has a wide knowledge base in the packaging area and one of our core activities is to scout for new technologies, -concepts, -materials and trends in the global market. We understand your challenges and objectives to realize value driven concepts, through innovative- and sustainable packaging.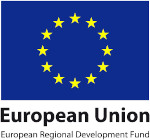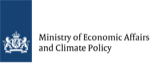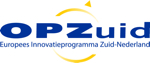 Packz inspires
Offering practical insights to deliver clear packaging choices. We believe that the best packaged product is sustainable and will become engaging, resulting in happy customers and added value and control to the supply chain.
Our background in the FMCG's business, developing sustainable concepts based on consumer insights with a technical background, has made us a strong innovation partner for brand owners and service providers. We would be happy to support you on a long-term basis to develop your business.
Together with your brand values and -insights and our knowhow, experience and network, we are able to create innovative packaging solutions for your products.

Active and intelligent Packaging
We fully agree with the AIPIA (aipia.info) vision for active and intelligent packaging: implementation of new technologies in packaging is key to growth, enhanced efficiency and security, reduce waste and to have better control of sales and marketing.

Sustainability
The 17 Sustainable Development Goals of the UN are the blueprint to achieve a better and more sustainable future for all. The right sustainable packaging for your products can contribute to these goals.

Packaging trends and innovation
Technology is pushing new generation packaging materials and packaging concepts. Strategic roadmaps will help you to follow the right solutions for your packaging.
About us
In 2012 Dick de Koning started PackZ B.V. as Founding Partner together with Johan Glaser. In this role they are both responsible for managing the PackZ collaborative network with a strong focus on Packaging Innovation and sustainability (Technology Scouting, Packaging Innovation Projects and Packaging Insights Seminars). Customers are global brand owners, suppliers and technology providers.

Dick de Koning
Dick studied Mechanical Engineering at Avans University in Breda, post graduated in Quality Management and graduated as a Strategic Packaging Professional at the Dutch Packaging Centre. Before PackZ, he worked at Unilever, Cadbury, Bongrain, Schut Flexible Packaging and the Heinz Innovation Centre in various R&D, Packaging and Quality Management roles. During his career he was: Chairman of the Dutch Packaging Professionals for 10 years, member of the examination board for the Strategic Packaging Professionals exams and has been active as a member of the jury for the Dutch Packaging Awards. In 2015 he took over the role of Chairman of the AIPIA (Active & Intelligent Packaging) organization.

Johan Glaser
Johan studied Logistics at the NHTV University in Tilburg and post graduated in Strategic Packaging Professional at the Dutch Packaging Centre (NVC) in 1999. Before PackZ, Johan was self-employed for 5 years, he worked as a packaging professional for companies like FrieslandCampina, DE Masterblenders 1753, Nolet Distillery (Ketel One Vodka). He started his packaging career at Philips, Perfetti Van Melle and Royal Agio Cigars. Johan was chairman of the Dutch Packaging Professionals for 3 years and member of has been active as a member of the jury for the NL Packaging Awards.
Our services
Packaging Innovation & Design
Technology Networks & Scouting
Early stage Feasibility, Upscaling & Qualifications
Sharing ideas & knowledge (Seminars)
Packaging strategy & Road mapping
What we use
Extensive Knowledge Networks
Information Gathering
Creative & Technical Analysis
Systems Integration Experience
Generating Insights, Ideas & concepts
What we do for you
Trend/inspiration sessions, road-mapping, concept development
Delivering specific Packaging Intelligence, based on your needs (technology scouting, sourcing)
Innovation-, Value Engineering- & Issue Project support
Seminars
Smart Packaging for Intelligent Logistics
The purpose of the Smart Packaging Ecosystem is to create an intelligent logistics system that can be applied to all sectors. To start with we are running logistics demo projects for five sectors: food, beverages, high-tech, health and pharmacy. Universal packaging and supply chain solutions are crucial elements to achieve our goal.The Smart Packaging Ecosystem was launched under the guidance of AIPIA, Berenschot, and PACKZ.